News — tartan
Posted by Beatson Admin on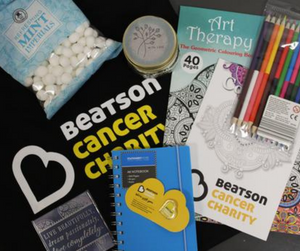 In this past year, many of us have taken up new hobbies or have been spending more time doing things we enjoy and find relaxing. Working from home has given some of us more flexibility and free time to discover our creative side. For many lockdown allowed time to reflect and an opportunity to rebalance our lives.  Mindfulness  Taking time to focus on just one thing at a time is a practice well known now as mindfulness. It is proven that mindfulness helps to reduce stress and anxiety and has many other positive health benefits. In fact our Wellbeing team offer virtual 1-2-1 sessions to all patients and families,...
Posted by Beatson Admin on
In March 2020 Beatson Cancer Charity was proud to register its very own tartan. Designed specifically for the charity by Jane Hunter, we caught up with her one year on to reflect on her design career and  influences, why she chose to support our charity and where the Beatson Tartan may lead us next.... How did you become a designer?   From a young age I always loved art and design so I took myself off to Glasgow School of Art and graduated in Furniture design (with a First, a surprise to me and everybody else!) Following on from that, my design career has been varied...